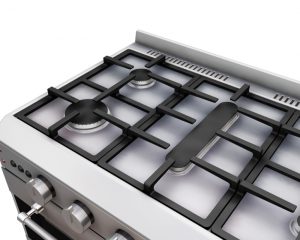 Cleanoven is the leading domestic oven cleaning company in Dublin. With technicians operating throughout the city, we also cover parts of Kildare, Meath and Wicklow (see map). We pride ourselves on only using non-caustic, eco-friendly and odour free products.
We clean Waterford Stanley, AGA, hobs, extractors also microwaves and BBQs.
We are always looking at product development. We are constantly updating our cleaning system to reflect the changes and developments in new cooking appliances. Furthermore, we pride ourselves on our work.
The leading oven cleaning company in Dublin
The Team at Cleanoven have a great wealth of knowledge in both the oven cleaning process and more importantly customer satisfaction. In addition, our staff take immense pride in their work.
Cleanoven understands what customers expect of an oven cleaning service. We believe that "customers deserve more than just a clean oven. The after sale service is as important".
We have listened to our customers over the years and are very aware that to have a successful business, our customers have to be 100% satisfied. We both welcome and appreciate all feedback. Consequently, Cleanoven set the standards in this business for our competitors to follow.
With attention to details and strong focus on clients' preferences we aim to offer specially tailored procedures to each individual client. We truly believe this kind of attitude makes the difference between us and other oven cleaning companies in Dublin. We know how much time a cleaning job takes and we want to save it to you.